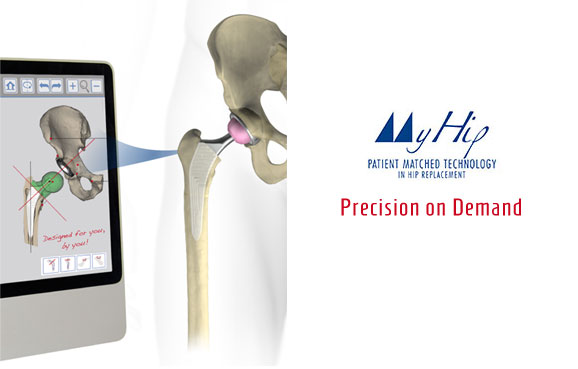 Take advantage of MyHip® technology to further improve the precision of your Hip Replacement surgery.
With MyHip® Technology, the surgeon can benefit from precise 3D pre-operative planning that will propose optimal implant sizing and placement, as well as patient specific MyHip® Femoral and Acetabular Guides that will aid a straightforward and accurate restoration of the patient's natural hip function.
MyHip® for Precision on Demand.
*Contact your Medacta® representative for more information and for the availability/registration in your country. Not FDA cleared.